About Us
George Fleming House
George Fleming House
George Fleming House is a registered welfare organisation and celebrated its Centenary on Friday 27th May 2011. This was an exciting year and provided an opportunity to reflect on 100 years of service to the community. George Fleming House is presently providing accommodation for young Namibian ladies, some of whom recently graduated from SAHTC,  The Hospitality School in Harare.
Trustees and Management
The Trustees and Management of George Fleming House are proud to serve the community and would be very pleased to receive visits and/or contact from past residents, Corporate and  private individuals who may wish to contribute to the well being and development of George Fleming House.
Executive Committee
Dr Nyarai Paweni – Chairperson (New
Bianca Guvava– Treasurer
Anna Fleming
Dr Nyarai Paweni
Alice Hamilton
Glynis Appel
Elizabeth Small
Board of Trustees
David Cruttenden
Dr Nyarai Paweni
Kelvin Weare
Mark Warhurst
House Committee
Anna Fleming
Alice Hamilton
Liz Small
Dr Nyarai Paweni
George Fleming House is based around support, encouragement and we cherish our family ethos and atmosphere. Our house is supported by experienced and dedicated team of staff who have been with us for a while. Our staff play a strong role in ensuring that our environment is clean and ensures that our residents flourish during their time with us.
Meet Our Staff
George Fleming House staff works hard to establish a community feel. Our staff is a supportive family that extends their love and compassion to our residents. We aim to promote and encourage a positive atmosphere throughout the House. Many of our staff members have been with GFH over ten years. We know that our residents love GFH as much as our staff!
House Manager
Louisa Conrad Choruma
Finance Committee
Glynis Appel
Bianca Guvava
Worker's Council
Liz Small
Dr Nyarai Paweni
Elisa Tazandiwa
Leona Jackson
Previous Board and Committee Members
Rupert Wilkinson – Trustee and Chairperson
Raffy Costa – Trustee
Gary Jenkins – Trustee
Des Lawler CA(Z) – Trustee and Treasurer
Fadzi Mukonoweshuro – Committee Member
Wilbert Mudukuti – Treasurer
Rujeko Mutare – Committee Member
Previous House Managers
Mrs. Carla Wellington
Mrs. Marylou Chisholm
Miss Mckenzie
Mrs Cochrane
House Keeping
Lucy Chimanga
Patricia Chiurunge
Leona Jackson
Peace Kamupira
Kitchen Staff
Sharon Pasipamire
Elisa Tazandiwa
Dave Chibade
Security
Emmanuel Shokore
Tendai Dziruni
Regis Basela
Garden
Elias Tazandiwa
Maintenance and Day Guard
Farai Kuseri
Office Book Keeping
Trish Genti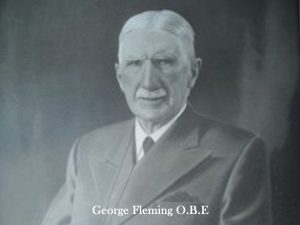 George Fleming History
The history of George Fleming House dates back to the colonial era when Rhodesia was still taking shape from a vast expanse of wilderness, to a colonial settlement. During the early days and, as the economy grew, young ladies were settling in the country to work and live. Most women had no family in Rhodesia, were single, and did not have accommodation. In 1911 an intended visit by the Prince of Wales failed due to the death of his father, King Edward VII. The building that had been constructed to accommodate his staff was donated to the South Africa Colonisation Society of London (SACS).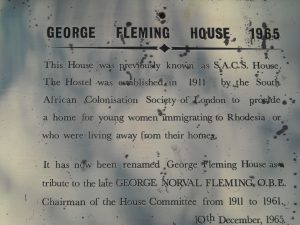 George Fleming Centenary
The year 2011 was a momentous year for George Fleming House (formerly SACS House) as we celebrated our Centenary Year. 100 years of service to the community gave us the chance to reflect on the past and allow us to plan for the future.
Our Centenary Celebrations commenced with a formal evening on Friday 27th May 2011, followed by an Open Day on Saturday 28th May 2011. Management and residents were on hand to provide information to prospective residents, donors and friends of George Fleming House.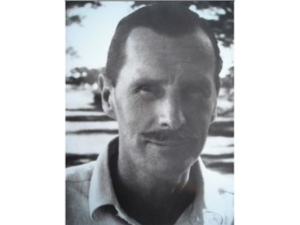 Centenary Celebration
SPEECH BY THEMBENI SIGOGO ON 27 MAY 2011 AT THE GEORGE FLEMING HOUSE CENTENARY CELEBRATION COCKTAIL PARTY
I ask for your indulgence, not only to say my story, but, the story of that young lady who has stayed here for the past century, be it in 2011, 1983, 1956 or 1942.
Upon getting to the classically architectured gate of George Fleming House, my attention is fast caught by a bell.